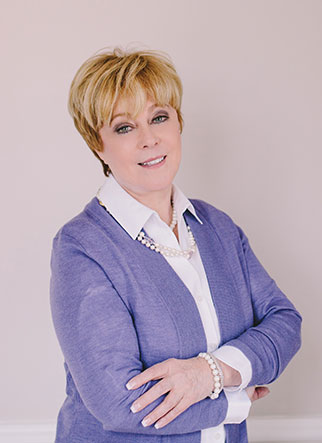 Hello and welcome to my page! Thank you so much for stopping by. As you know, I'm Maggie and I love real estate. I began selling 10 years ago. I was on a journey to finding a career that was flexible, allowed me to help people and fulfill my love for all things home. Looking for a realtor to work hard for you? You've found her! My listings encompass staging, professional photography, information boxes with top grade promo cards, open houses, and target marketing. I use all internet sites and media print. RE/MAX International Platinum Club. Realtors Silver Star Awardee, Pittsburgh Magazine Top Five Star REALTOR. Premiere relocation specialist. Expert networker. The best in real estate industry! Check out my reviews below.
Recent Awards
RE/MAX Select Realty Individual Office Leader, East End 2014-2020
RE/MAX International Hall of Fame Inductee 2014
RE/MAX International Platinum Club Award 2014-2020
Featured Listings
My Reviews
"Maggie, I want to thank you so much for helping with my transition from an apartment to a townhouse. You have helped me beyond the call of duty. I have never seen any realtor as service oriented as you." - Fay Strickland , 1723 Merriman St., Southside
"Thanks again for your assistance in purchasing our home in Crafton. This community is a gem. We have met all our neighbors at the holiday party this past weekend at the O'brians; we couldn't feel more welcome." - Lynda & Rob, 61 Bradford Ave., Crafton
"A heartfelt note to again say thank you for all your help, support, encouragement and good work in selling in the house. You did everything you could have possibly done to make the whole sales process as painless as possible, not to mention brief! I would be delighted anytime you need a reference to give you one that no one could even think of engaging anyone else but you!" - Gay Fogarty, 684 Arbor Court, Pittsburgh
" My wife and I were extremely pleased with Maggie's service as she sold our house for us after we relocated to California. We had to leave quickly and Maggie made sure everything ran smoothly. Maggie organized lawn maintenance, house cleaning, and even met with contractors for repairs while we were 3,000 miles away getting adjusted to our new home. Maggie spent countless hours of her valuable time working in our home and we went from listing to closing in just a little over a month!I highly recommend Maggie Jayson as your realtor and am sure that you will be very pleased with her service."-Michael Udekwu, 5904 Stanton Avenue, Highland Park
"Maggie Jayson is simply the best. I emailed her about a home in Rosslyn Farms that we fell in love with. She responded almost immediately. After three months of emailing with Maggie we were finally ready to house hunt. I asked her if she would be our agent regardless of the original house I contacted her about. She said she would and that home had just gone under contract two days prior. We were going to be relocated here from Atlanta for my husband's job. We would be in town for 4 days and I had never even seen the city before. Maggie planned for us to see as much of Pittsburgh as possible. She wanted us to get a feel for the city and what it has to offer. She took us to Sewickley to Mt. Lebo to Oakmont and everywhere in-between. In three days, we saw just over 25 homes. At the end of our trip, we put an offer on a 110 year old Victorian in Oakmont, what we now call our forever home. We couldn't have picked a better realtor. Maggie goes above and beyond for her clients. She had snow boots and socks in her car incase I needed them, we did come from the South after all. Her attention to detail and love of being a realtor shows in everything she does. She took such care with us through the process and continues to do so even after we've moved in. She will always be a part of lives, our dear friend. She truly is, simply the best!"-Tiffany St. John, 634 9th Street, Oakmont
Dogs of Pittsburgh
One of the favorite parts of my job is getting to know all the friendly dogs. I enjoy animals so much and am excited to share the furry friends I've met along the way. Introducing the Dogs of Pittsburgh!